Toblerone truffles once you try them it's impossible to forget the taste. It's a perfect meal for a night with friends or a perfect gift box to give like a sweet present.
They are so tasty smoothie and yamy, the box will end up empty before the night is done.  So here's a recipe that will delight your guests.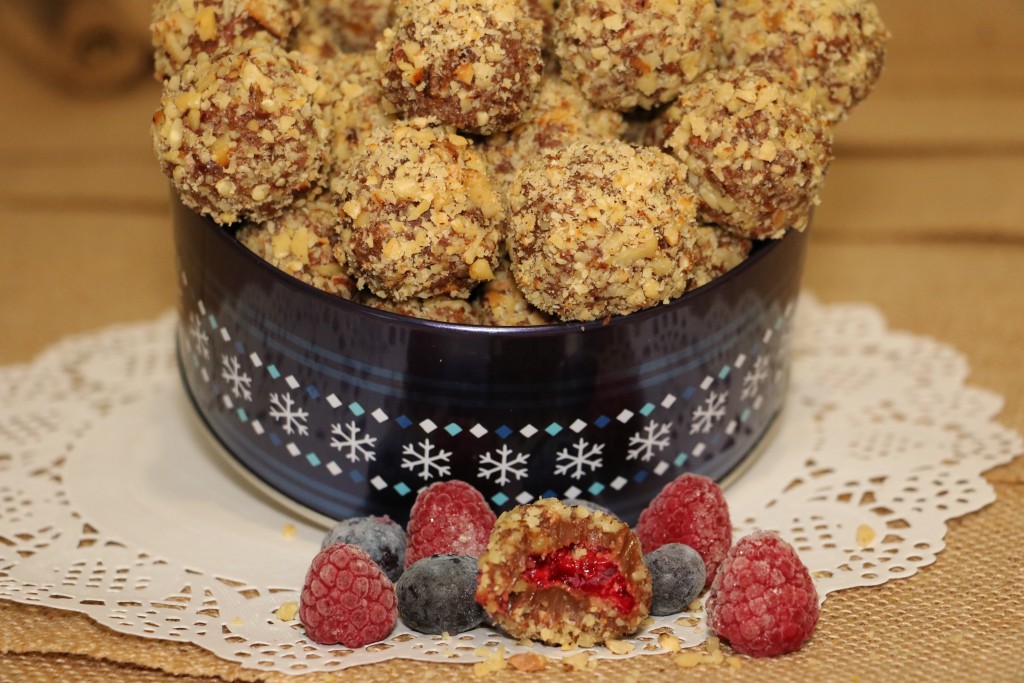 [recipe title="TOBLERONE TRUFFLES" servings="15 pers" time="3hr" difficulty="easy"]
INGREDIENTS
14 oz Toblerone chocolate (big one  450gr.)
5 tablespoons butter (75 gr)
1/2 cup 15% cream (125 gr)
Pinch of salt
3/4 cup hazelnuts  (375 gr)
3/4 frozen raspberry  (375 gr)
[/recipe]
STEPS
1. In a double boiler, melt the chocolate, cream, and butter. Add a pinch of salt. Pour onto a plate and refrigerate for 2 hours.
2. Meanwhile, powder the hazelnuts in a food processor. Transfer onto a plate and set aside.
3. Shape truffles (roughly 1 tablespoon), stuff them with one frozen raspberry and roll in the hazelnut powder. Refrigerate for 1 hour and serve.