Ingredients: 1 cup roasted oats + 2 tablespoons unsweetened cocoa powder + 2 tablespoons unsweetened shredded coconut + 1 tablespoon chia seeds +1 1/2 cups dates + 1/2 cup peanut butter + 1/3 cup almond flakes , lightly toasted and crushed + 2 tablespoons coconut oil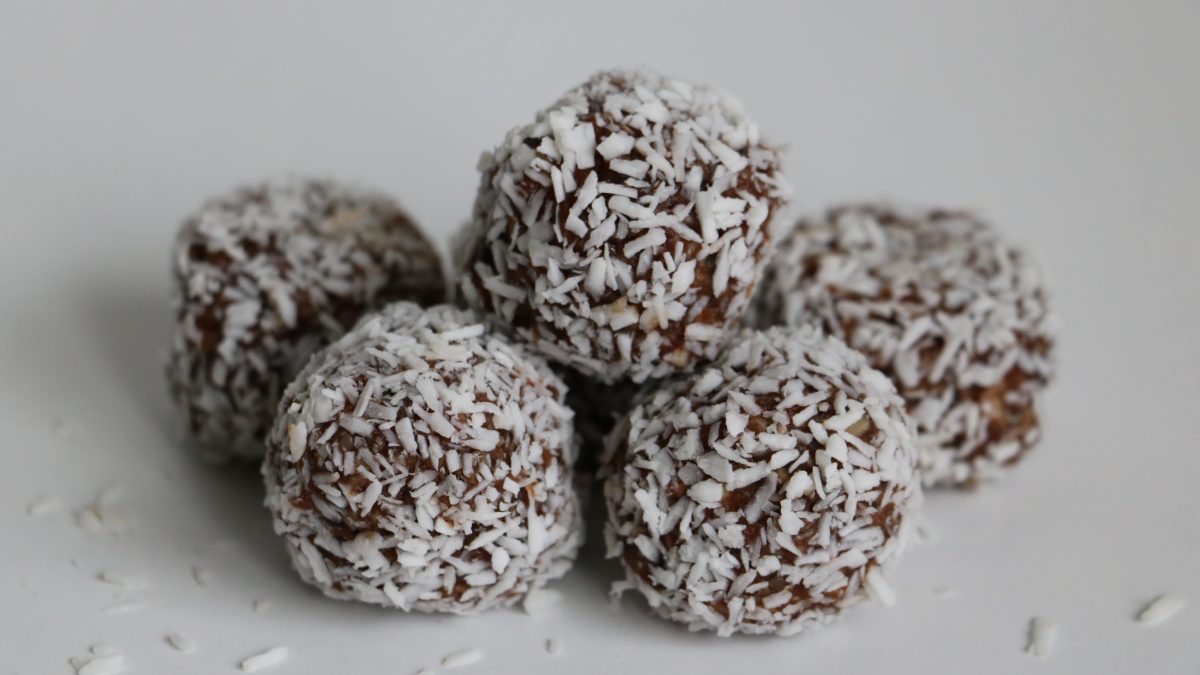 One of my resolution for 2019 is to reduce sugar and to cook more vegan. This is my first try of energy balls and we are in love. So tasty, so flavored and so easy to make.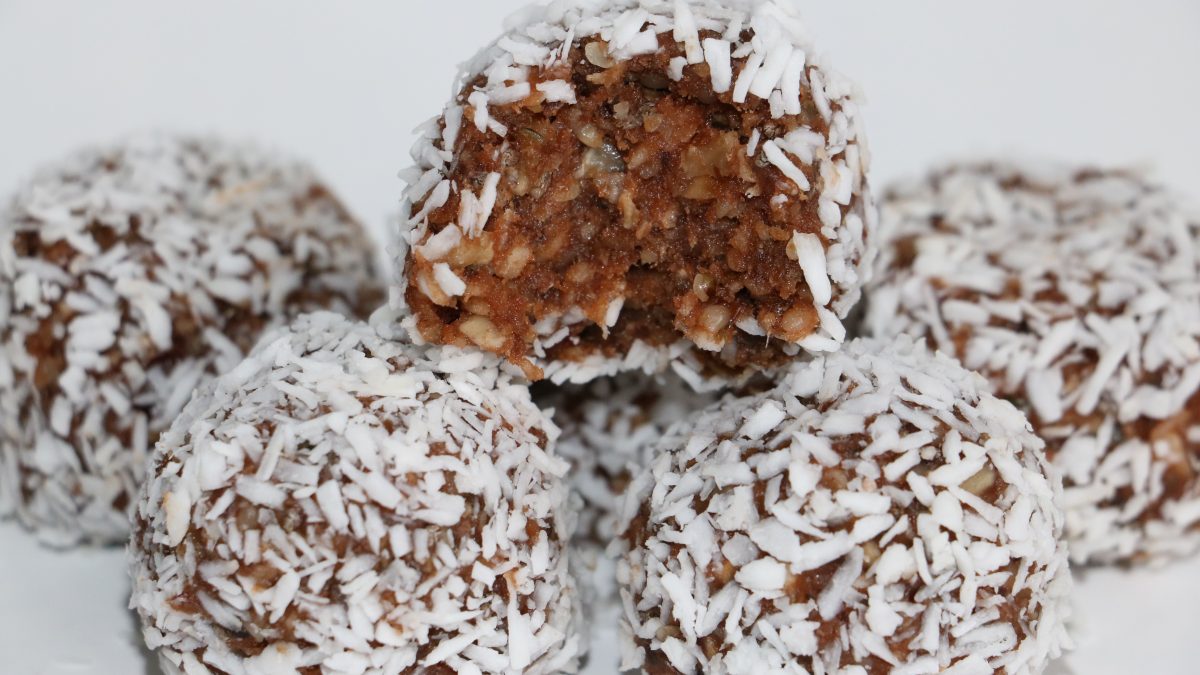 INSTRUCTIONS:
Blend all the ingredients together in a food processor until combined.
Use your hands to roll into balls.
Roll the balls into a plate of shredded coconut to coat
Store in an airtight container in the refrigerator.