Beet - Orange Salad
Servings: 2-4
Difficulty: easy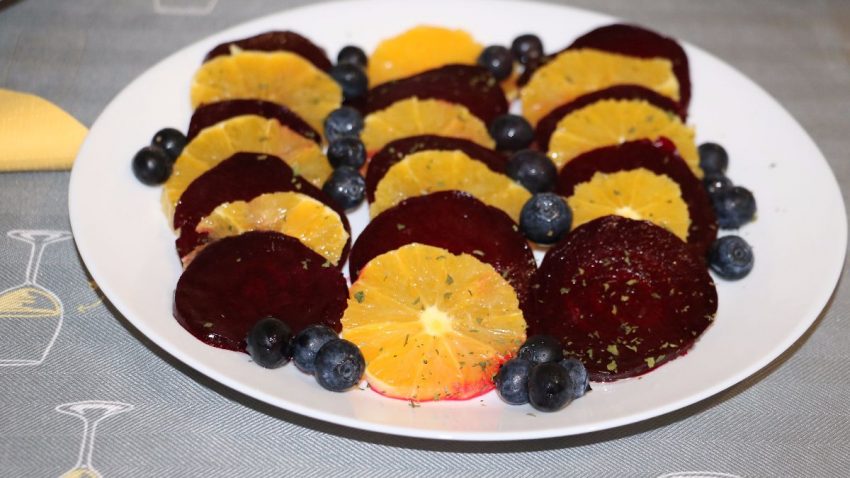 Beet and Orange Salad - delicious and easy to make salad
Ingredients
6 oranges
6 beets, medium-sized, roasted and peeled
250 ml (1 cup) pomegranate seeds
4 c. Orange juice
2 c. Grape seed oil
2 c. White balsamic vinegar
1/4 c. Coarse salt
Fresh thyme or other herbs (optional)
Directions
Cut a slice at each end of the oranges.
Peel the oranges alive by removing the white membrane and cut into 1/4 "(0.5 cm) thick slices.
Cut the beets into 0.5 cm (1/4 ") slices.
Place the oranges and beets in a large serving dish – or divide them into two dishes.
Sprinkle with pomegranate seeds.
In a small bowl, whisk orange juice, oil, balsamic vinegar and salt. Sprinkle the salad with this vinaigrette.