Today I want to present you my mom special salad named Festive. This salad festive have a special taste, it's the dry plums who gives a sweet-sour note, and it's also very reach. I'm sure you will like it.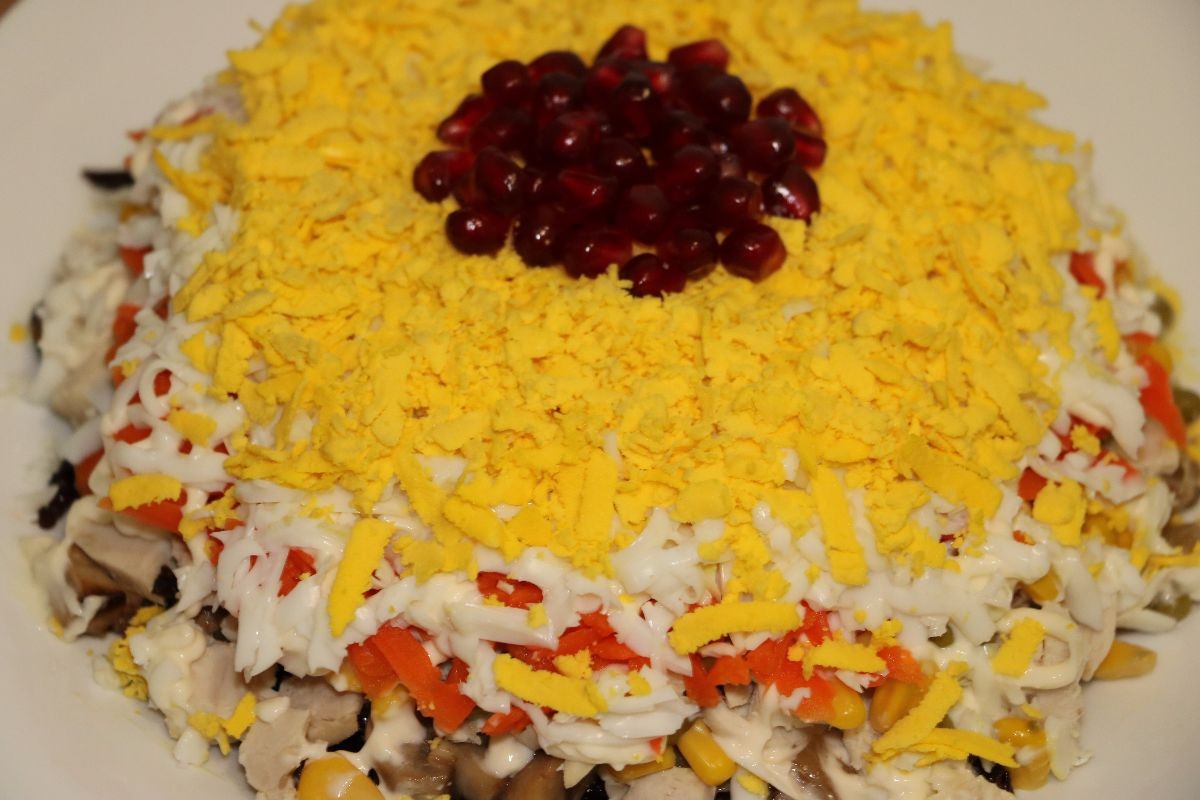 Salad Festive
Servings: 8 pers
Difficulty: easy
INGREDIENTS
10 units of dry plums
10 medium champignons fry with 1 little onion
2 medium carrots cooked
3 hard-boiled eggs
half of chicken breast cooked in water with a punch of salt
150 gr of sweet corn and peas
mayo for dressing or natural yogurt
STEPS
Follow the photos below to make you salad: plum, champignons with onion, chicken, corn&peas, carrots, white of eggs, yolk of eggs. Between each layer put some mayo and our salad is ready to be served.